Vaccine fridges are built specifically for hospitals, pharmacies, and medical practices. They're used to store and keep drugs, vaccines and other medical supplies at a safe temperature. There are a range of medical grade refrigerators available, each of them with different features. If you're having trouble choosing one that's right for your needs or the needs of your business, here's an easy guide to what you should be looking for.
Vaccine Fridges Essentials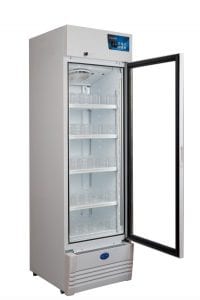 Vaccine refrigerators keep vaccines and drugs at precisely maintained temperatures for safety reasons. For example, red blood cells can be stored in the fridge for up to 42 days and must be kept at a temperature between 2 and 6 degrees Celsius. If they aren't kept at this temperature, the blood will go bad and can't be used.
Vaccines, which are used to immunise against disease, must also be kept at a steady temperature, or they lose their potency. Frozen vaccines are usually stored between -50 and +15 degrees Celsius, and other common vaccines are stored between 2 and 8 degrees Celsius. These numbers can vary depending on the type of vaccine being stored.
The consequences of storing medical supplies at the wrong temperature can be dire, which is why precision is so essential. The best pharmaceutical fridges can vary in size and shape, but they must be stand alone and have features that make regular temperature monitoring easy. They also need to have good air circulation to ensure that the temperature remains stable in every compartment of the fridge.
Euro Chill's Vaccine Fridges
Euro Chill has a range of QCPP and Cold Chain compliant vaccine fridges to suit every medical need. They're also independently tested by The Pharmacy Guild of NSW, so when you buy from Euro Chill, you know that you're getting vaccine and medical-grade fridges that do the job properly.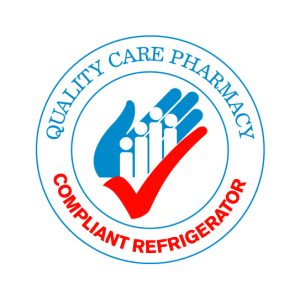 Here are some features that all these fridges share:
They come in a variety of sizes, so no matter what your space is like, you'll be able to find a fridge that fits it. (From 60 LT's up to 1400 LT's)
How to Choose the Right Medical Fridge
All of Euro Chill's vaccine refrigerators come with a guarantee and are designed to ensure that your medical supplies are kept at a safe and stable temperature. But this might make it difficult for you to choose between the different options. If you're struggling to make this choice, here are some features that could make it easier:
The Vacc-Safe vaccine fridge has a 1-year warranty and comes in a variety of sizes to suit your needs. These vaccine fridges use a specially designed base with two rollers so they can be moved for cleaning and transport.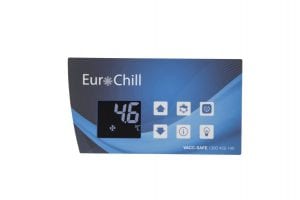 This vaccine refrigerator comes with a two-year warranty. It comes in two sizes, 306 litres and 386 litres. Like the Vacc-Safe®, it has two rollers on the specially designed base, so it can be moved short distances for cleaning. This model also has an upgraded, bigger "touch screen" digital display for ease of use.
The Vacc-Safe®  premium comes with an industry-leading warranty for peace of mind. It's a 3-year warranty for the parts and labour and 5 years on the compressor. This vaccine fridge comes in a variety of sizes, from 120 litres to 1000 litres and has a pipe and fin cooling system that ensures lower power costs. It also has four rollers instead of two, making it easy to transport and move for cleaning. If you're looking for value for money in every sense as well as peace of mind, this is one of the best medical-grade refrigerators you can buy.
When you buy or rent a vaccine fridge through Euro Chill, you can also get optional extras such as Uninterrupted Power Supply for extra peace of mind.
Buying a Vaccine Fridge Through Euro Chill
If you need a vaccine fridge, then Euro Chill has a great range to suit every space and refrigerating need. We offer short term rentals on any vaccine fridge we have in stock, as well as finance options with very competitive terms. No matter where you are in Australia, we offer fast national delivery on any fridge you buy or rent through us.
The Takeaway
When it comes to buying vaccine fridges, you need to ensure that you get all the features you need to keep your medical supplies in the best condition for use. And Euro Chill's Vacc-Safe® Premium line offers all that and more. With this fridge, you get value for money, lower power use, a variety of sizes, and the latest technology, along with a warranty that guarantees peace of mind.
Please call Euro Chill on (03) 8372 0411 or send a message here!