We are passionate about the refrigeration products & services we offer. Our success is driven by your satisfaction & success.
With over 30 years of involvement in the commercial refrigeration industry and almost 10 years of experience in the medical sector, we have the expertise and knowledge to offer advice, solutions and products for your specific needs.
Euro Chill stocks the leading global brands in medical refrigeration. We relentlessly search for and test the best refrigerators, so our customers receive the highest quality product possible. We distribute pre-built as well as custom modified refrigerators from all over the world.
Our purpose-built Vacc-Safe® branded Vaccine Refrigerators are fitted with specialised digital controls capable of recording the maximum and minimum temperatures.
Vacc-Safe® is a registered trademark brand recognised and trusted across Australia as a leading distributor and manufacturer of vaccine refrigerators. All Vacc-Safe® vaccine refrigerators are QCPP compliant as approved by the Pharmacy Guild of Australia.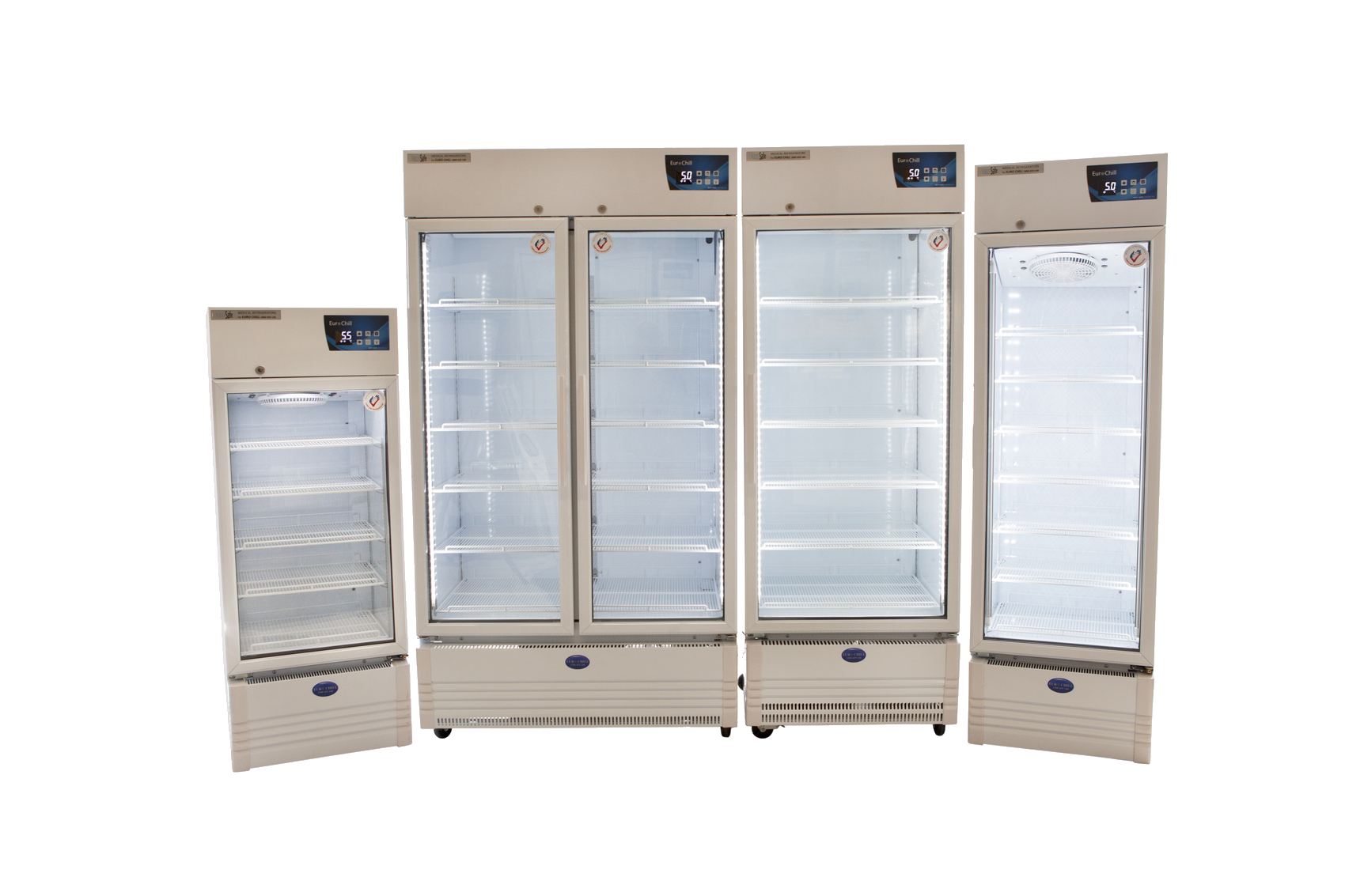 National Delivery & Servicing
We stock only the best Australian & Global brands, providing our customers with products of exceptional quality. We are based in Melbourne but can deliver nationally through trusted & well regarded freighting companies.
Also, we hold a lot of stock on-site, which means our customers get faster deliveries. So fast that we can offer same-day delivery to the Metro Melbourne area. There are conditions to adhere to, such as ordering before the cut-off time. However, don't hesitate to call us for further information.